1/1
Polished Tiles Dark Gray AC6002
Quick Details
Payment:
L/C,T/T,D/P,Other
Supply Ability:
20000 per week
united satin kitchen tiles
How to Maintain Porcelain Tiles?
In the entire home building materials, ceramic tiles are important, and the paved ceramic tiles need to be used for at least several decades for a family, so the maintenance of ceramic tiles cannot be ignored. After all, everyday life is connected with ceramic tiles, and in the process of maintaining other things in the home, attention should be paid to the maintenance of ceramic tiles.
Bathroom tiles. Among so many types of tiles in the home, bathroom tiles are very special. Usually, when cleaning bathroom tiles, it is best to use neutral cleaners. Other cleaners are especially easy to damage the tiles.
Kitchen tiles
Kitchen tiles are still very easy to get dirty, so when choosing kitchen tiles, it is best to choose higher quality tiles. These tiles are not easy to absorb water. Like good quality kitchen tiles, it is difficult for general stains to penetrate. If you accidentally infiltrate various stains, it is best to use a professional cleaner to clean it.
Toothpaste solves tile scratches.
There are still a lot of various hard objects in the house, so sometimes the tiles are scratched accidentally. If the scratches are not particularly serious, you can use the toothpaste at home, squeeze a little toothpaste on the scratched area, and then take a dry rag and rub it back and forth against the scratched area. After a while you can see that the tiles have been repaired. This method is very simple, and toothpaste is also available in every family.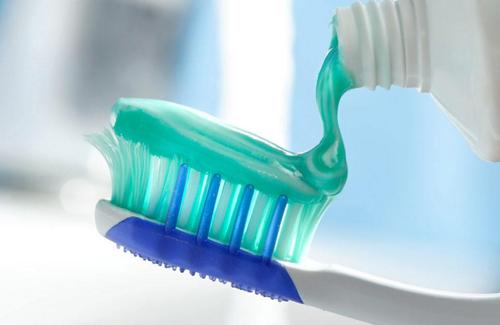 Clean tiles contaminated by cement and ink.
When we use ceramic tiles in our daily lives, if the tiles are accidentally contaminated by cement or ink stains, ordinary cleaning agents cannot wash them off because of these stains. To remove this type of stain, you need to use a professional solution. You can use a hydrochloric acid solution, then these stains can be easily cleaned.
Clean tiles contaminated by coffee and tea.
When you are at home, such as drinking tea or coffee, you accidentally contaminate the tiles in your home. For this type of stain, if it feels particularly difficult to clean, you can use a professional solution to clean it. These stains can be cleaned directly with sodium hydroxide solution. If this type of solution is used to clean, the work of cleaning tiles will become particularly convenient.
Care of tile joints
While maintaining the tiles, don't forget the care of the tile joints. For the tile joints in the home, the best way is to clean them regularly with decontamination paste. In addition, you can apply a layer of waterproofing agent directly to the gap. The reason for doing such work on the tile gap is to prevent mold from the tile gap.
Our satin white tiles 100 x 200 can help you a lot in your house decoration, which will make your home more splendid and beautiful.
Do you want to learn more about kitchen decoration or how to choose living room tiles? Then you can click here.
Available size 600x600mm
| | | | | |
| --- | --- | --- | --- | --- |
| Specification (mm) | Piece / Box | Square meter / Box | KG / Box | Water absorption |
| 600x600 | 4 | 1.44 | 28-30 | ≤0.5% |